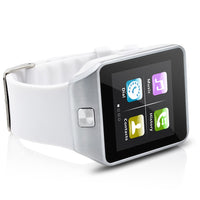 Optimal smartwatches for everyday wear
We offer high-quality products for an affordable price. Our Tgod Smartwatches are designed for everyday wear. All of our smartwatches are build with sturdy wristbands and high-quality touchscreens.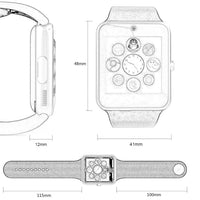 Technology × Geometry + Observership + Durability = Tgod
Our company believes in easing peoples lives with innovation in wearable technology. Our mission is to provide unique products with superior quality at unbeatable prices. Good quality products with better value is our motto. We at Tgod Wearables offer sophisticated watches commonly known as smartwatches. Our Tgod Smartwatches are made from high-quality components and materials. Our smartwatches are compatible with all smartphones. iPhone's and all Android smartphones are compatible with Tgod Smartwatches. Tgod smartwatches can be used as a phone or can be synced to any smartphone with Bluetooth. Use Tgod Smartwatches to conveniently answer phone calls from your wrist or use a sim card with Tgod Smartwatches to use the smartwatch as a phone. We provide free customer support to answer questions and to provide our customers with the best guidance. Customer satisfaction is our priority, if you are not satisfied with your order we will replace the products free of charge within 14 days. All orders are shipped from our headquarters located in Toronto, Canada. We offer free shipping for all orders in the USA & Canada, and don't worry about customs or duty fees, we pay these fees so you don't have to.